Nipple surgery is usually an outpatient procedure
Women from around the world have come to Dr. Priti P. Patel, MD for nipple repair.
Inverted or "shy" nipples are often more than a cosmetic problem because they may inhibit the ability to breastfeed or enjoy stimulation. Large nipples can cause you to feel self-conscious or even physically uncomfortable when wearing thinner bras or certain shirts. Similarly, many women with overly large areolas are emotionally uncomfortable in intimate settings.
Dr. Priti Patel is experienced in performing this surgery to improve the appearance of the nipple and takes this cosmetic problem seriously. Nipple correction can also be performed as part of another breast enhancement procedure.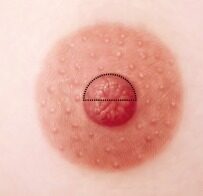 Nipple reconstruction surgery
Nipple reconstruction surgery is usually an outpatient procedure that uses skin from the area of the breast where the nipple will be located to form a new nipple. Later, the reconstructed nipple may be tattooed to add color and to create the areola.
The main advantage of getting your nipple reconstructed with surgery is that it will project out from the breast. Some women feel this creates a more natural look.
Nipple reconstruction can give you a good cosmetic outcome, but a reconstructed nipple won't look and feel like your original nipple. It's also important to know that most women lose sensation in their breast area after mastectomy and breast reconstruction, so you likely won't have sensation in your reconstructed nipple either.
Improving Nipple Appearance With Surgery
For many women, their desire for breast enhancement begins with more beautiful nipples. A simple outpatient surgery can dramatically improve the look of your breasts. Women choose nipple repair by Dr. Priti Patel for: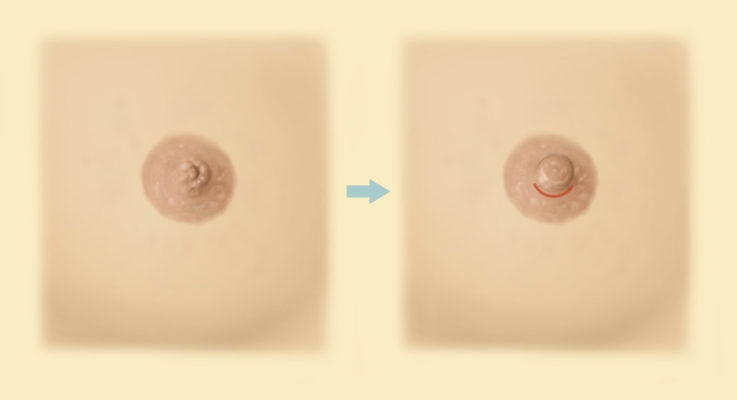 FREQUENTLY ASKED QUESTIONS
At Aesthetiq, its simply our pleasure to help patients uncover their true beauty. We encourage you to join our mailing list by signing up below. From scheduling to monthly events and promotions, you will be the first to know how we can assist in enhancing your appearance and embracing your self-esteem.